All our studies are tailor-made to best meet your needs. You have the choice of the nature of the sample to be tested, the biological material used or the processing time.
PrediScreen, PrediProtect and PrediRepair tests are carried out in our laboratory from your samples or products.
The PrediTox laboratory has all the tools and equipment for performing the tests and the team is experienced in scientific analysis and interpretation of results.
Samples
We work with low quantities (10 mg or 1 mM) on all types of samples, be in solid (powder) or in liquid forms:
Environmental samples: river or drinking water, sediments…

Pharmaceutical, cosmetic, alimentary or agrochemical samples: purified compounds, complex mixture, chemicals, oils, drugs…

Raw materials

Others…
Due to the technique used, even auto-fluorescent compounds can be efficiently studied.
10 mg ou 1 mM of substance
Solvents
We work from many solvents in order to guarantee the most optimal solution of your products or samples:
DMSO
Water
Ethanol
Méthanol
Ethanol / Méthanol
Acetonitrile
Cell lines
We offer a wide choice of human cell lines, adherent or in suspensions, and from different organs (skin, liver, colon, breast, brain…).
The two biomarkers studied, the phosphorylated histones H2AX and H3, are present in all cells, which is why we can work with any cell type.
The advantage of working with several cell lines having characterized bioactivation capacities is that we take into account the possible need of compound bioactivation in the observed effect. So we can efficiently differentiate direct genotoxins from bioactivated genotoxins.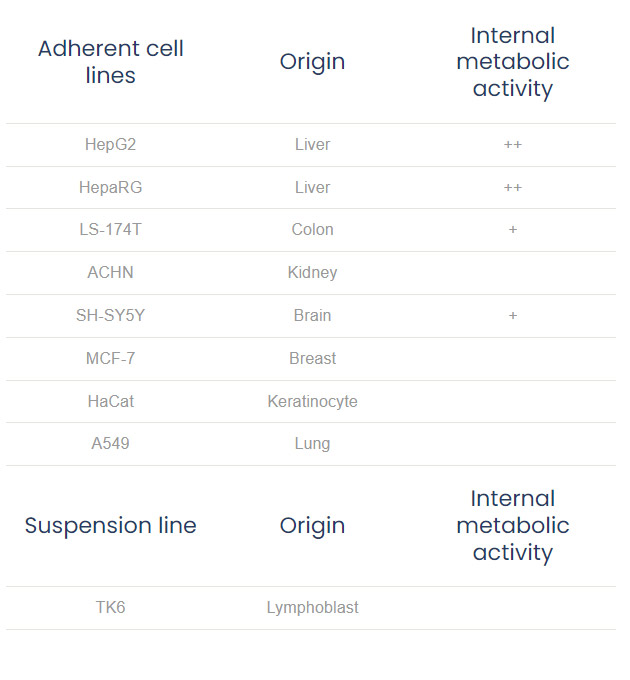 Essays
Our tests adapt to your needs and are carried out according to the following requirements:
Several concentrations and dilutions tested

24 hours of treatment

Negative and positive controls

Biological triplicates at least

Statistical tests
We work in 96-well plate to allow a fast and efficient screening.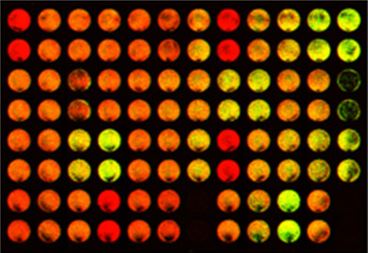 High throughput screening
Experience – Advice – Reactivity – Flexibility – Tailor-made studies
PrediTox expertise
Quick results
Complete report within 15 days
The expertise and strong involvement of its toxicologists allows PrediTox to best assist its clients in the interpretation of results.
Any analysis will result in a complete confidential report including all the raw results and their analysis.
We deliver the results within 15 working days following the week of receipt of products.
Contact us
Don't hesitate to contact us for more information.